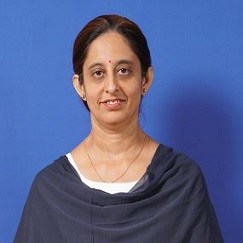 Working Area: Legal & Secretarial, E-92, Waluj
"During my 7+ years of experience before joining Endurance my job responsibilities revolved around the core secretarial responsibilities of listed as well as unlisted public limited companies. I was an active member of the teams involved in various corporate actions such as dissolution of joint ventures, preferential allotment of shares, to name a few. Apart, I also handled assignments relating to trademark registrations and represented my previous organization in legal cases."
Career Progression at Endurance
Role elevated to supervisory level with two reportees; I am responsible for professional development of my reportees. In addition to that new responsibilities include handling of compliances of listed companies, part of the team to sensitize the organizations about the obligations & duties of a listed company towards its stakeholders esp. public shareholders.
Role elevated to review job responsibilities of my juniors in my team and their trainings; also I was part of a few CFTs. New responsibilities included handling of trademark related assignments and to be an active members of the teams involved in corporate actions; in addition to that, I was a member of the Internal Complaints Committee of the Company.
Company Secretary of HTTS handled core secretarial compliances of HTTS and routine compliances of ETL (under the Companies Act )
How you feel about working at Endurance?
I feel proud to be associated with a Company which I believe is an ethically strong organisation and considers values as important as bottom-line. This organisation continuously challenges status quo and this trait motivates us to ALWAYS improvise and innovate.
What advice you would give to aspiring professionals about working at Endurance?
Endurance is an equal opportunity provider and is a fertile place for aspiring individuals to satiate their hunger for professional fulfilment and growth. I would suggest my colleagues to be accountable of their respective functions just as an entrepreneur is to their venture. If we are vigilant towards our duties and work in line with our values while performing our duties, this organisation will offer a propelling force in our careers.