ECOVE Story – Tailor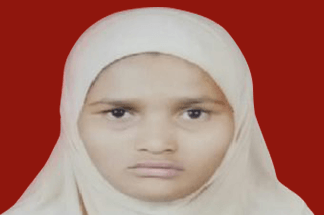 Name:
Shaikh Ayesha Shaikh Akram
I am a different abled person. I am deaf and dumb. I went to a Madarsa. Family and society found me a burden. I did not attend school so no formal education. I was often made fun of and teased by other children. After joining ECOVE, I began to speak a few words. This was because of very special interest and care taken by my trainer Zakera Ma'am. She realized that I could read and understand well. I was good in practicals. I was accepted by my classmates and they learnt sign language. I bonded with them. My greatest achievement is having secured the highest percentage in whole 6th Batch of the NSDC Examination. I am eternally grateful to grandmother who has looked after me when my parents abandoned me. Today I earn my living by accepting orders of stitching.